About us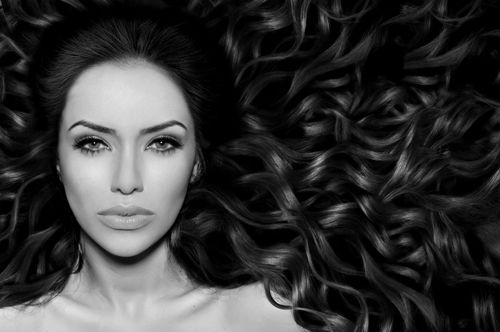 INOAR Professional
INOAR Professional started in 1998 in Brazil. At the time, INOAR pioneered the original Brazilian Keratin Smoothing System. Since then, INOAR has continued its originality by implementing the use of several unique and patented ingredients in its hair care products. These ingredients continue to be the key to creating manageable, frizz-free, beautiful and healthy looking hair all around the world.
INOAR Professional has become a benchmark in the beauty industry after several years of heavily investing in research and development to con- tinually deliver new and innovative high-end professional use hair care products. INOAR is ranked among the top brands in the Brazilian Beauty Industry, while also conquering the international market with a presence in over 30 countries.
Inocencia Manoel, founder and President of Marketing and Education, has led the company to industry leadership by maintaining a unique vision for the brand; to consistently devise new and creative formulas that will continue to contribute to the growing beauty industry. Starting with INOAR's signature Moroccan Keratin Smoothing System and complete range of professional use and home care hair products, INOAR has become the leading Keratin Smoothing System Company in the world! INOAR products are now featured in highly recognized magazines, found in top hair salons, and in the hands of the most renowned hair stylists throughout the world.
In 2011, INOAR began operations in the U.S., with a corporate office and warehouse located in the heart of Miami, Florida, where marketing and educational support are provided, as well as a prompt and adequate delivery of products to authorized distributors all over the U.S. To maintain the quality and authenticity INOAR is known for, all products are manufactured and imported from Brazil.
As a fully international brand, we are proud to bring our culture and ideas to the U.S. market, as well as Latin America, Europe, and the Middle East. With your inspiration, INOAR will continue its mission to provide only the best quality products to meet the needs of our consumers and dedicated professionals. INOAR PROFESSIONAL, inspired by you.
Distribution in the U.S.
INOAR Professional products are distributed within the U.S. market by our company owned subsidiary INOAR Cosmetics USA located in Miami, Florida. Other companies that may have distributed the INOAR products in the past are part of our network but MUST be listed with us an OFFICAL INOAR products distributor.
FOR MORE INFORMATION CONTACT:
INOAR PROFESSIONAL
1-888-514-6627 OR INFO@INOARPROFESSIONAL.COM